South Dakota Pheasant Hunting Guide and Outfitter
---
Jim River Guide Service ... THE place to hunt pheasants in South Dakota.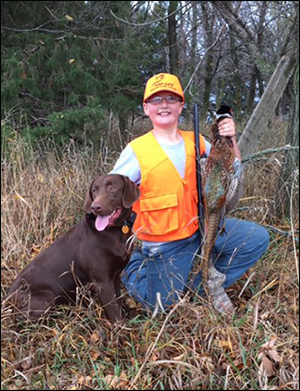 South Dakota pheasant hunting is legendary. While many South Dakota operations conduct hunts that are similar to the put and take operations near your town, I do great traditional pheasant hunts. It is challenging and a lot of fun. It is the perfect choice for the normal hunter who wants a relaxing hunting experience ran by a professional. I guide many kinds of hunts for HUNTERS ranging from low cost prairie dog hunts that are less than $500/day to Alaska moose hunts that cost over $20,000. A hunt with me is a great way to show off your talent of selecting professional guides or to test the water with a low cost hunt to try out a guide that you might hire later to take you on a hunt of a lifetime for Alaska Brown Bear or Mule Deer.
You can bring your dogs and keep them in my kennel facility or enjoy hunting behind experienced working dogs that have spent hundreds of hours HUNTING South Dakota's upland birds.
Besides the best pheasant hunting in the world, I have thousands of acres of the best prairie chicken and sharptail grouse hunting numbers in the world. Jim River Guide Service is an excellent upland bird hunting destination.
Hunt your local put and take operation if you want a put and take experience. Hunt with Jim River Guide Service if you want an outstanding hunting experience.
* I cater to small groups of less than 6 hunters. I can guarantee that your group will not be mixed with other hunters while you are here.
* I personally guide you.
* We have a lot of coyotes around here and I love calling them in for hunters to shoot. I throw it in for free at the end of the day if you limit out on roosters early and time allows. Let me know if you want to do it ahead of time and I'll tell you what to bring.
* I have had the honor of having Mike Fifer (CEO of Ruger Firearms), members of the NYPD, a mayor of Tijuana, and several hunters from the FBI, CIA and the Pentagon, a group of Chicago firefighters, a Top Gun Pilot winner, and a lot of "regular Joe's" as clients in the past. I am proud of my operation.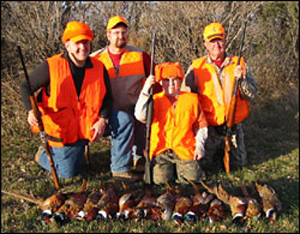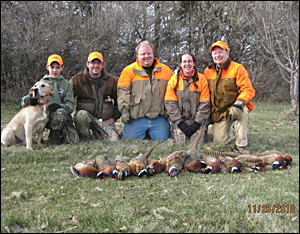 When researching a hunt, you should ask to speak to all of the clients who hunted the same time you are considering hunting the previous year. It is foolish to consider booking a hunt with an outfitter before you speak with hunters who have hunted the same place during the previous season. It is important to know ahead of time what you are getting for your money. I am proud of the attention I give my customers before, during and after the hunt. Most importantly, don't booking a hunt with anyone who is not willing to give you the names and numbers of all of their customers from the previous season.
Besides the best pheasant hunting in South Dakota, I also offer outstanding ptarmigan hunting in my remote camps in Alaska.
Contact me by calling or texting my cell at 605-228-8162 or call my headquarters at 605-887-3561. Leave a message if I don't answer and I will return your call promptly.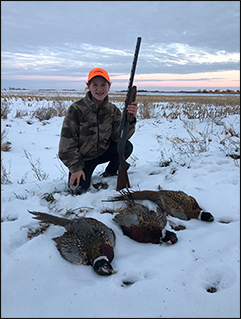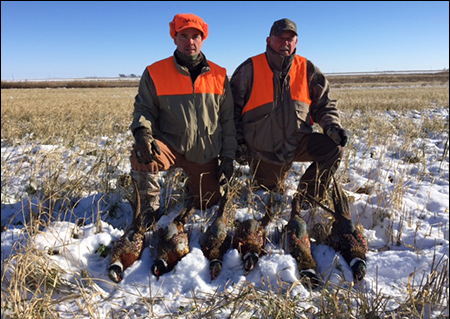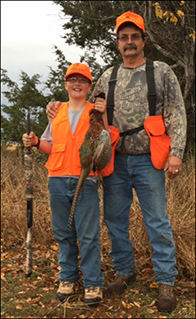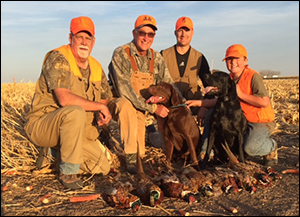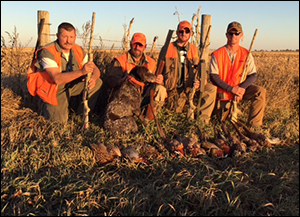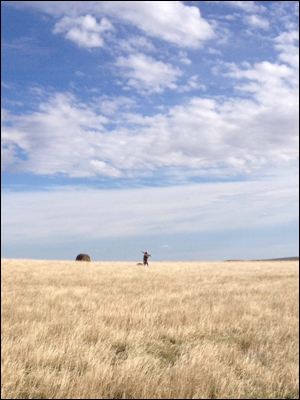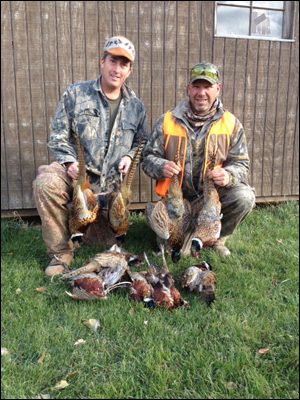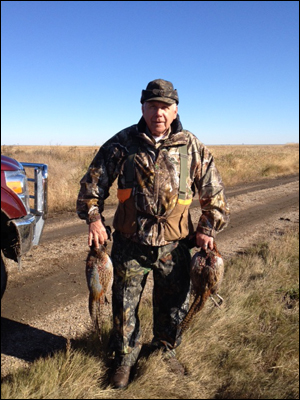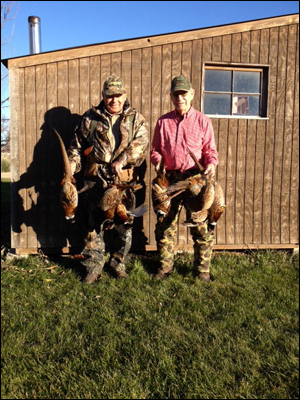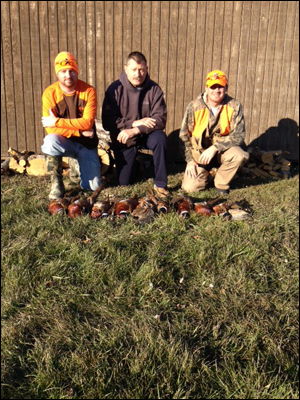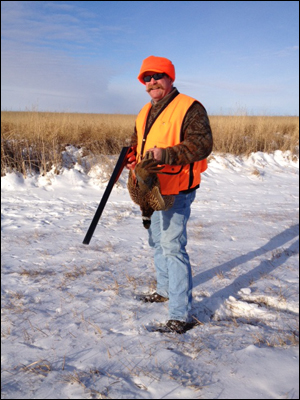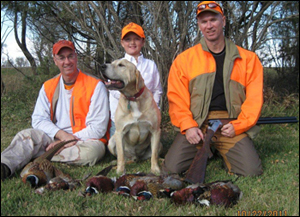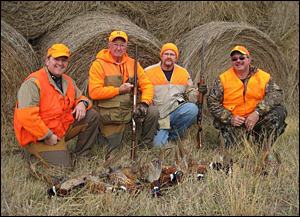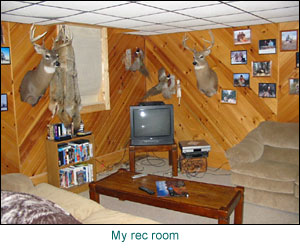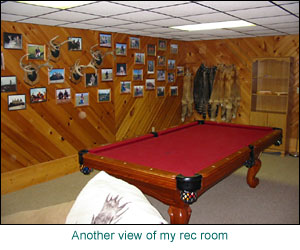 ---
Pricing Information
A 50% non-refundable deposit will reserve your hunt.

All Inclusive Hunting Package: $1,000/person/day
Contact Information
Please text or phone me at
605-228-8162
or
e-mail
me with any questions or to get a list of ALL my clients from last year.
Jim River Guide Service
Willie Dvorak
432 Railway Avenue
Mellette, SD 57461

Text or phone: 605-228-8162
E-mail: wdvorak@nvc.net