South Dakota Predator Hunting Guide and Outfitter
Coyote, Fox, Raccoon Hunting
---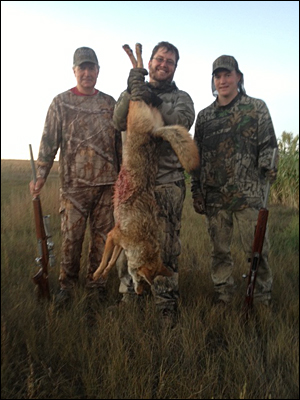 *I do ALL of my own guiding
*I provide ALL of the names of hunters from the previous season
*call them and ask the tough questions
All hunts include lodging, meals, lunches, transportation from/to airport, excellent guide, caller, and transportation in the field.
Unless other arrangements are made, I will be your hunting guide. In a perfect world, an employee would care about the business as much as the owner. Unfortunately, we don't live in a perfect world. I do all of my own guiding unless other arrangements are made. It is comforting for you to know that the guy who is cashing your check (me) is the same guy who will accompany you in the field (me). I put my reputation on the line every time I cash a check. If you have ever paid a lot of money for a guided hunt only to be sent out with a sub-par(drunk/lazy/brother-in-law that just lost his job/etc) guide, you will know why this is so important. If you haven't ever experienced being assigned to a poor guide, you will probably take your chances until you do.....then you will insist on hunting with the owner.
You can hunt predators year round with Jim River Guide Service. Certain months are more productive than others, but there is always a great chance for action. As with the other hunts that I offer, I try to video the action in the field to go onto my annual videos. The first annual video is currently in production and will be available shortly.
Calling predators is challenging and exciting. I use several brands of electronic game calls when calling predators but find I have better luck with mouth blown calls. I am in the call making business and use Jim River Game Calls exclusively for this purpose. I have great results with them and my clients/customers have great results using them on their home hunting turf as well. They really work for those "tough to call in animals". I've personally called in red fox, bobcats, coyotes, wolves, grizzly bears, lynx, deer, and crows for myself and for my clients using these calls! Many of my clients and customers have seen the same great results with these calls on everything from deer to bobcats. If you would like to try any or all of these calls, contact me by e-mail or 605-228-8162phone or text. I will get them sent to you right away so you can see for yourself.
If you are calling predators in a small wooded area, I would suggest you use the JR-#1. If you are calling in more open country or where maximum volume is needed, I would recommend using the JR-#3 Long Range Call or the JR-#4 Howler. If you have any questions about using the calls or are having problems calling in animals at your favorite hunting sites, I am always glad to email or visit with my customers. Be sure to send me a picture of your successful hunt using Jim River Game Calls and I will try to get it on my website.
When researching a hunt, you should ask to speak with ALL of the clients who hunted the same time you are considering hunting the previous year. It is foolish to consider booking a hunt with an outfitter before you speak with hunters who have hunted the same time and place during the previous season. It is important to know ahead of time what you are getting for your money. About 30% of my current business is repeat business and each year repeat business grows. This is because I show my clients a great time. I am proud of the attention I give each client before, during, and after the hunt. Most importantly, DON'T CONSIDER BOOKING A HUNT WITH ANYONE THAT IS NOT WILLING TO GIVE YOU PHONE NUMBERS AND/OR EMAIL ADDRESSES OF ALL OF THEIR CLIENTS FROM THE PREVIOUS YEAR.
A 50% non-refundable deposit will reserve your hunt. For more information or to set up a great "off-season" hunt, text or phone us at: 605-228-8162 or e-mail us through this website.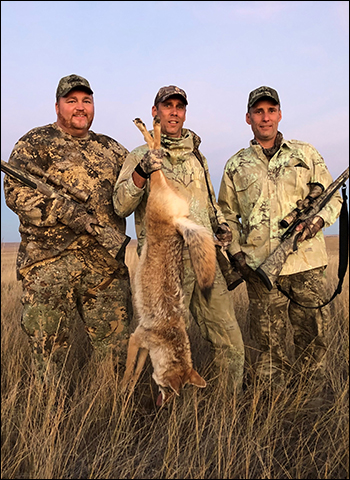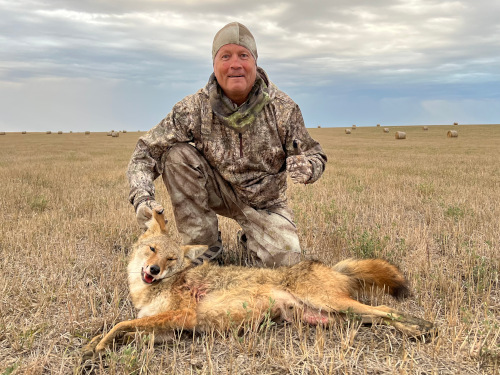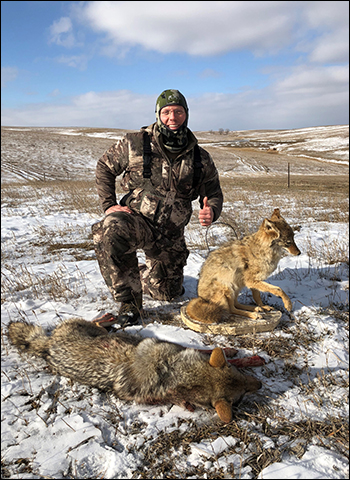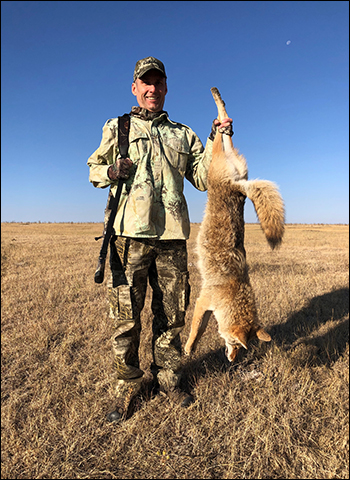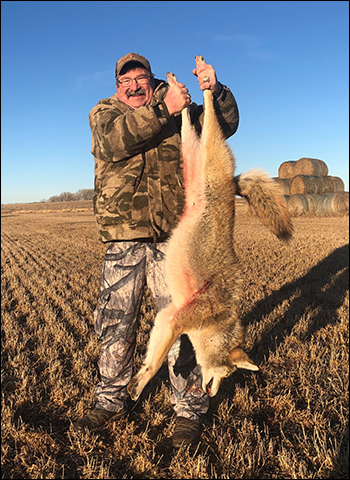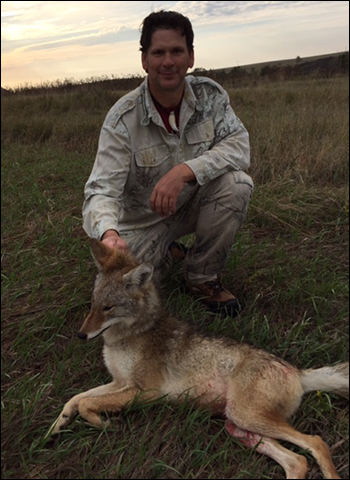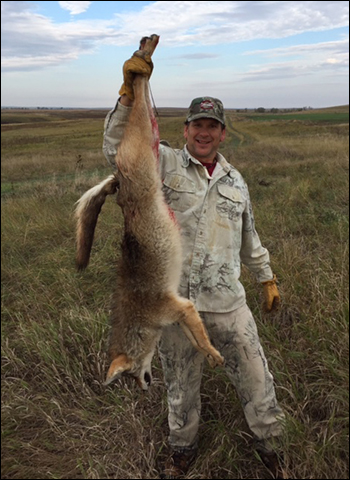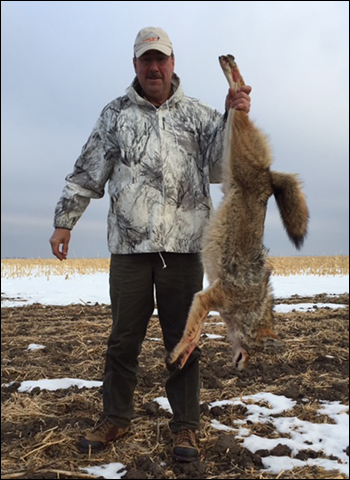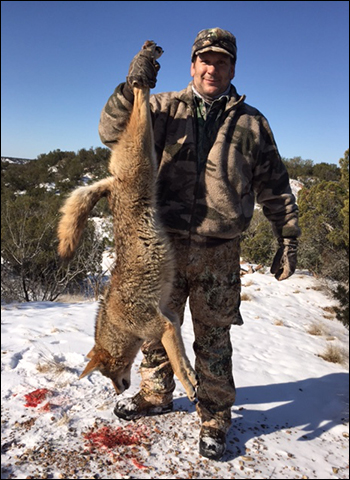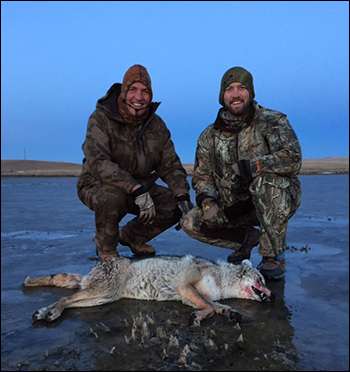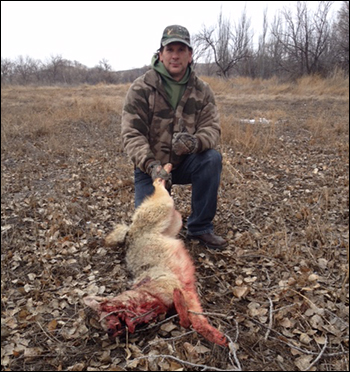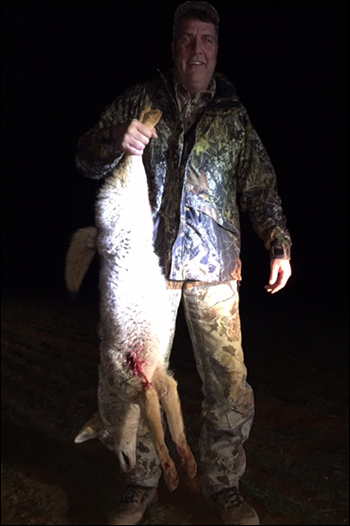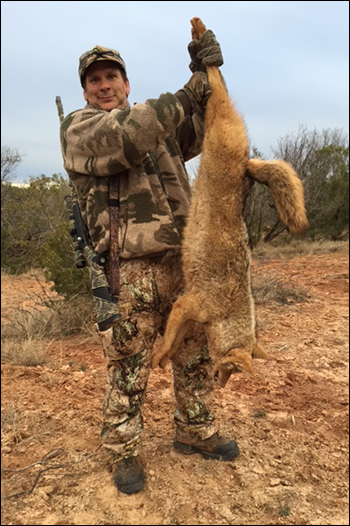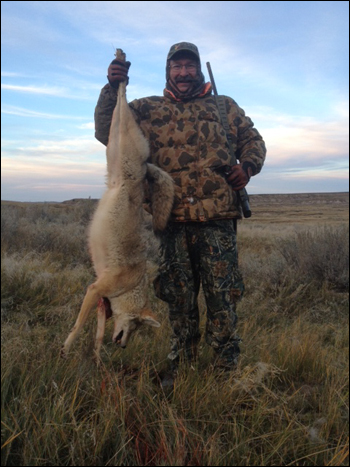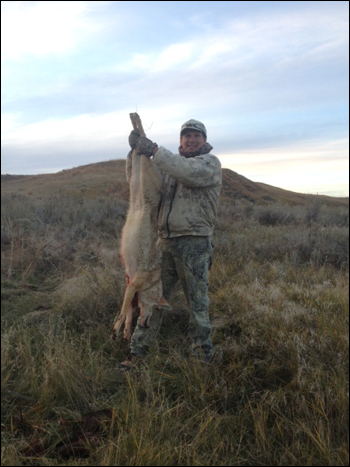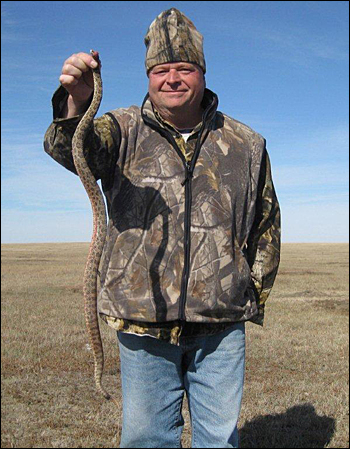 724 yard shot on a Rattlesnake with a .223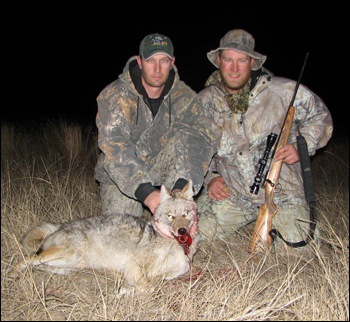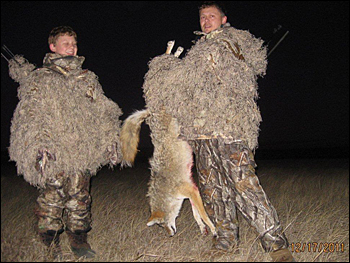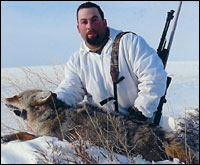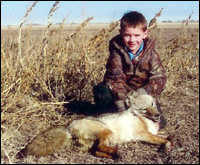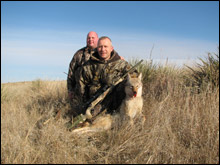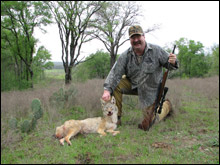 ---
Contact Information
Please call or
e-mail
me with any questions or to get a list of ALL my clients from last year.
Jim River Guide Service
Willie Dvorak
432 Railway Avenue
Mellette, SD 57461

Text or phone: 605-228-8162
E-mail